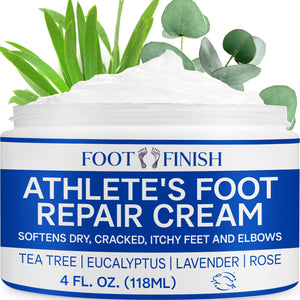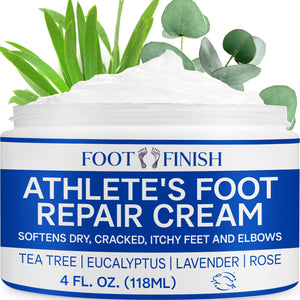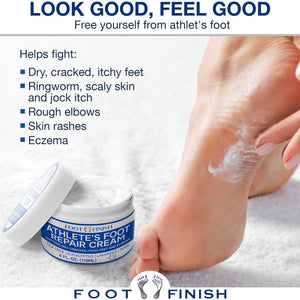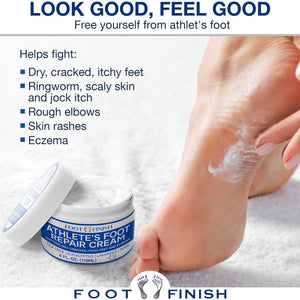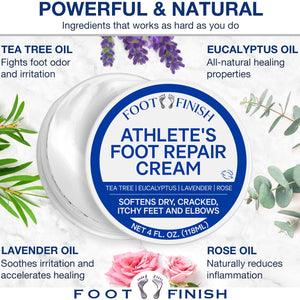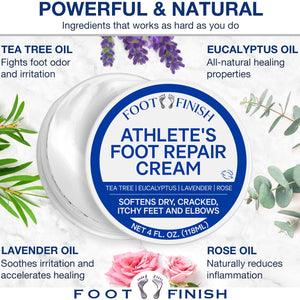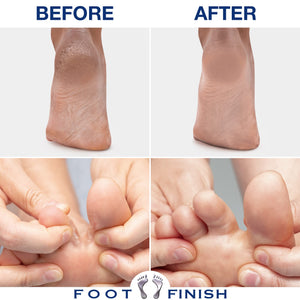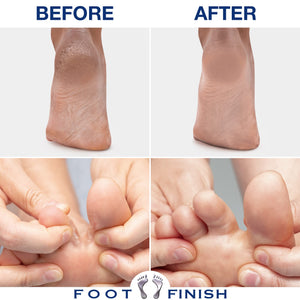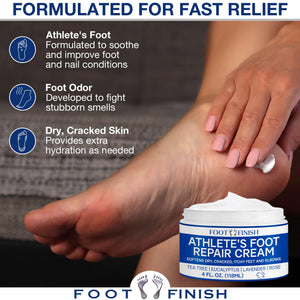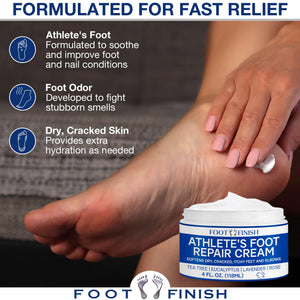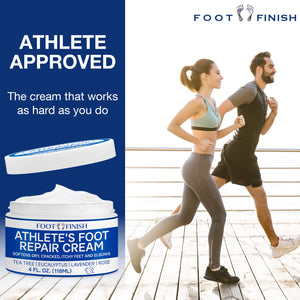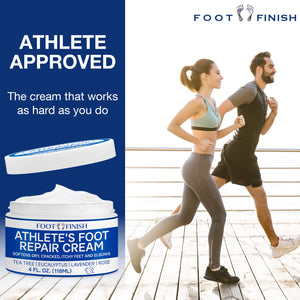 Foot Finish Foot Repair Cream for Athletes Foot Treatment - 4oz Foot Cream for Dry Cracked Feet - Tea Tree Toenail Treatment - Powerful, Natural Anti Itch Cream with Tea Tree, Rose & Lavender Oil
Healthy feet, from heel to toe.
Introducing the solution to all your feet woes: Love, Lori's Foot Finish Antifungal Foot Cream. Whether your feet are extra cracked, you're dealing with a bit of foot odor, or you're battling itchy fungus, our foot cream is the at-home solution you've been looking for.
Why You'll Love It:
You'll be blown away by how effective and fresh-smelling this foot cream really is. It not only hydrates dry, cracked feet, but also effectively knocks out odor-and itch-causing fungus, leaving you with feet you're proud to show off.
For best results, use daily, and in combination with our 2 In 1 Foot Finish Pumice Stone.
 How to Use:
Apply liberally  

Rub in

Use day or night
 Ingredients:
Macadamia Nut Oil, Canola Oil, Olive Oil, Cetostearyl Alcohol (Vegetable based). Tea Tree Oil, Eucalyptus Oil, Beeswax, Vitamin E, Lavender Oil, Rose Geranium Oil, Vitamin C.